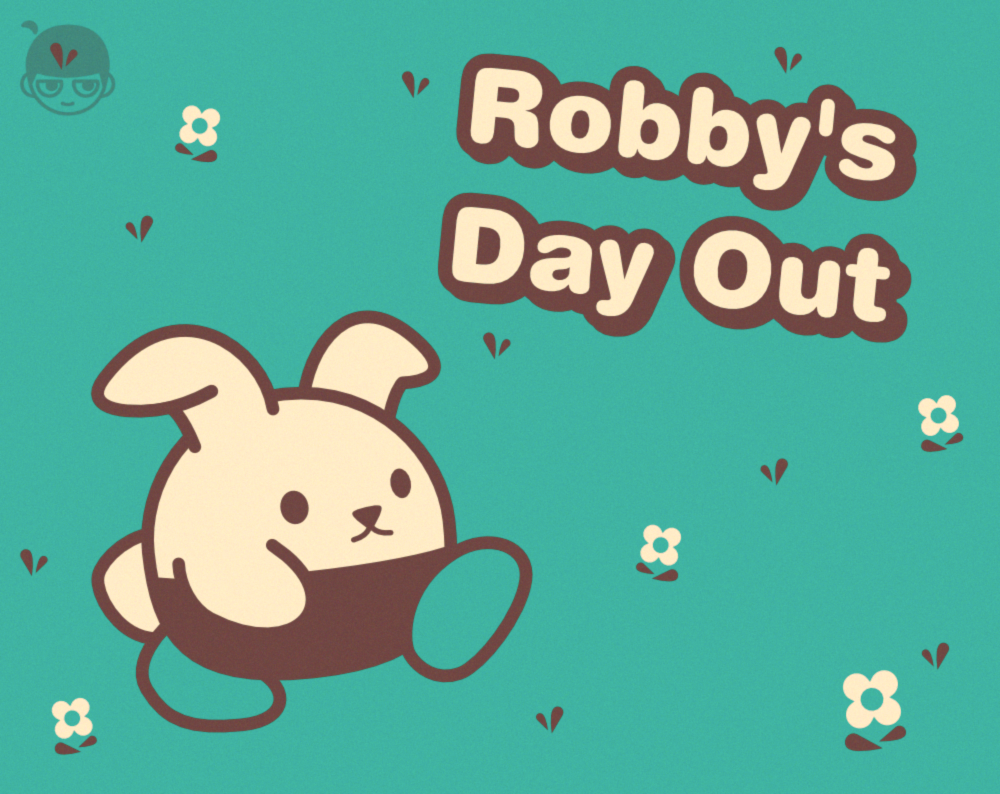 Robby's Day Out
CONTROLS:
Z = A button
X = B button
Enter = Start button
Arrow keys to move
You play as Robby the Bunny, a lazy, round bunny who would love nothing more than to sleep all day. But, Grandma and Grandpa think Robby sleeps too much! It's time for Robby to go out and explore!
This is my first ever developed video game! And it's playable on real Nintendo Game Boy hardware! After a week of learning GB Studio, I decided to make a game to ultimately test my knowledge with the program, so this game is the fruit of my labor!
Big thanks to Scott Semanski for composing the music for the game! You can check out his amazing music on his soundcloud!

The game is a bit buggy, but is still playable to complete it.

Known issues:
A text letter character in the beginning of a textbox chain may be the wrong character
Textboxes flash and disappear for a sec (issue happens in GB Studio 2 beta)
An NPC may randomly wander through collisions and get stuck or even block the bridge. To remedy this, just pause and unpause to reset NPC positions
Download
Click download now to get access to the following files:
Robby's Day Out v1.9.gb
256 kB